The COVID-19 pandemic drove millions of women out of the workplace, leaving many employers today struggling to re-recruit that talent and strategizing for making their organizations more attractive to women forced out of the labor force in recent years. The opportunity to work remotely has been shown to be a primary driver of women's likelihood to take a job, yet new research finds that men actually have more access to remote work than women do—despite women wanting it more.
McKinsey's American Opportunity Survey of 25,000 U.S.-based employees highlighted the gender disparities: 61% of men can work remotely, compared to 52% of women. Yet, on average, men said they would ideally work 2.9 days remotely, while the goal for women stood at 3.1 days. That follows research from Medallia this spring that found 58% of men wanted to work full-time in an office, compared to just 42% of women.
What it means for HR leaders
Remote work and flexibility are clearly here to stay: According to McKinsey's research, when respondents were offered flexibility, 87% of them took it. And given the still-hot labor market and dearth of women in the workforce owing to pandemic-driven shifts, it follows that employers should be over-attentive to the needs of today's female employees.
Jeanne Achille, chair of the Women in HR Tech Summit at the upcoming HR Technology Conference—being held Sept. 13-16 in Las Vegas—pointed out that some of the disparities shown by the McKinsey research may be driven not necessarily by employer marginalization but rather by the nature of the workforce composition. For instance positions like nurses, daycare workers and school bus drivers are largely held by women—and innately have less opportunity for remote work.
---
---
However, that's not to say that employers don't have significant work to do to level the playing field when it comes to remote work and flexibility. And technology can be a differentiator, she says.
"Tech plays a key role in advancing equity in the age of remote work," Achille says.
For instance, employees who are offered remote opportunities need easy access to HR and work tech apps from a mobile device.
---
---
"Assuming everyone sits in front of a laptop cuts out a portion of the workforce automatically," she says, "and sends a message that their concerns don't matter as much."
Employers can help tune into concerns around equity by relying on tech to solicit employee feedback, Achille says. Tools like Slack and other collaboration solutions provide the opportunity for employers to connect and stay attentive to the needs of employees across geographies, she adds.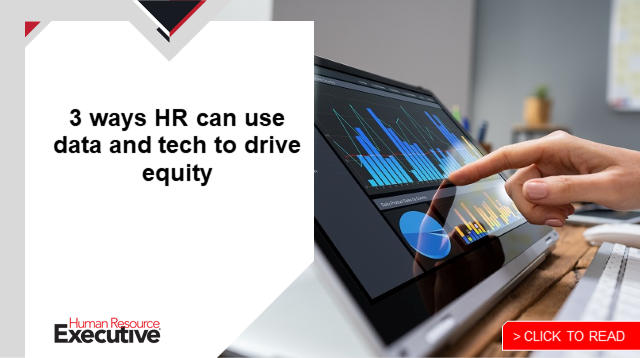 "Using listening tools to ensure all employees have a voice that's valued plus using tech to tighten the connection between manager, employee and workgroup—such as performance management tools that enable continuous feedback—help keep everyone linked together and collaborating."
---
Speakers at the Women in HR Tech Summit will explore issues related to gender equity in digital transformation, employee experience, total rewards, retention, the ethical use of AI and more. Click here for more information.