For the sixth month in a row, more than 4 million Americans left their jobs in December, according to the latest U.S. Bureau of Labor Statistics report. The job-quitting rate of nearly 3% signaled that the Great Resignation is alive and well.
As organizations scramble to fill vacancies—in an historically tight labor market, to boot—one might think that job recruiters essentially have become busy bystanders, working harder than ever but unable to affect the larger trends that are forcing them to do so.
But in fact, recruiters can play a critical role beyond finding, screening and attracting new employees. They can help lay the groundwork for a company workforce that feels valued, fulfilled and very satisfied—in other words, people who don't want to leave.
That's because as the first person every job seeker usually interacts with, recruiters are in a unique position to show that the company is highly attuned to what today's candidates are looking for. That list extends beyond traditional needs like competitive compensation and a good working environment to myriad "new normal" priorities, such as an emotionally supportive culture, skills development opportunities and flexibility.
Recruiters working for companies that walk the walk and provide these qualities over a long period of time have an amazing opportunity, in all their outreach and dealings with candidates, to build employee loyalty right from the get-go and mitigate the effects of this and any future Great Resignations.
Talent leaders have an internal army to use in the war for great hires. Here are five things recruiters can and should be doing.
Clearly define the company brand.
During the talent war brought on by the Great Resignation and in the booming labor market, what a company is like to work for has become an integral aspect of its brand. Not only are employee expectations high, but social media has provided an unprecedented means for them to share their experiences, good and bad.
Thus, Job. No. 1 for recruiters is to be intentional in talking with applicants about what makes the organization a special place to work. For example, I speak a lot about our company's core values and, more importantly, I give specific examples of how we practice them (so we don't come across as just another company talking about its values).
Strongly emphasizing what the company is all about tends to attract the kind of passionate, mission-driven people who become the best and most loyal employees. Conversely, it can weed out those who aren't the right fit.
Make it a human process.
In determining whether someone is the right hire, recruiters should always go the extra mile to get to know them. The focus should be broader than "What makes this individual right for the marketing manager role?" but "What makes this individual a strong addition to the company for years to come?"
That means giving the candidates the floor at the very first interaction: What are they looking for in their job and career? What was the spark that brought them to us? What thrills them, what frustrates them? What are they like as people?
Synergies, or lack thereof, become pretty clear when interactions between recruiters and candidates are genuine conversations rather than narrow, rapid-fire interviews. Make it about the person more than the job.
Know the limits of technology.
Related to point #2, recruiters and HR professionals increasingly are using artificial intelligence to automate more of the talent acquisition process and make it more efficient. This has its place, especially at large companies that find themselves overwhelmed by the task of culling through thousands of resumes.
Related: Will recruiting require both AI and the human touch?
But as much as possible, organizations should keep the human in human resources and make sure team members are examining candidates with an eye toward what makes that person unique and how they might be an ideal fit for the company's mission and culture.
Machines are good with data—for example, identifying whether someone's past job responsibilities may be a match for a company's current need. But they can't dive into the vital human nuances.
Understand that engagement and retention start in the hiring process.
Think of the hiring process as something bigger than hiring: an opportunity to build momentum for a long career at the company. That's why detailed discussions of the company mission are key; a candidate who buys in at the outset is likely to remain committed for some time to come. But there's even more to it.
For example, when talking to serious candidates, I like to note where we could help them grow in their professional development, rather than wait until the employee is months or years into their tenure to figure that out. This makes the job feel like a collaborative, long-term journey between employee and company, and what's better than that?
See also: Amid the Great Resignation, why some employers are boosting L&D budgets
Emphasize quality over quantity.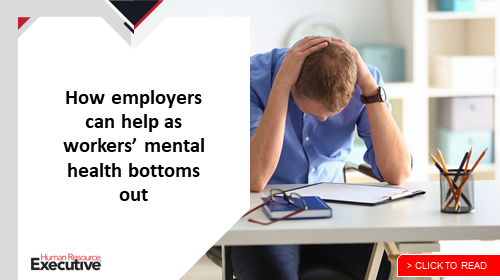 Given the pressures of the Great Resignation and labor shortage, it can be tempting to fill the talent pipeline with as many applicants as possible. The temptation is understandable, but remember that quality is better than quantity.
The personal touch methods I described above allow recruiters to identify the best candidates more efficiently than a more blanketed, less personal approach does.
These certainly are challenging times in hiring, but by keeping these five tips in mind, recruiters can successfully differentiate their companies and attract outstanding employees who are in it for the long haul.