In her more than 25 years in HR, Kim Sullivan's career has allowed her to work in industries including retail, education and healthcare.
From senior HR roles at Marathon Oil Company and Walgreens to helming HR at the University of Texas System and later Kaiser Permanente, Sullivan says the diversity of HR experiences she has had has sharpened her aptitude for people management. Most recently, her sights have been set on technology: She served as chief people officer at digital customer experience provider Concentrix from 2020 until this summer, when she joined Sitecore, a SaaS-enabled digital experience platform, as CHRO.
"I find the tech industry very exciting, especially the creativity and innovation that come along with it," she says. "Technology is now a core part of everything we do, and it is continuing to evolve alongside people and our world."
Sullivan recently shared with HRE the goals for her role and lessons from her HR career that she plans to bring to her new work.
HRE: What would you say is your No. 1 HR priority as you settle into the role?
Sullivan: I want to ensure that we have a strategic roadmap in place that enables our HR team to support the needs of employees today but also one that addresses future changes and growth within the business. For this to occur, I must ensure we are structured in the right way and have the most effective HR service delivery model in place.
---
---
Along with this, another priority is identifying how we activate and amplify culture and develop an actionable DEI plan so we can bring our values to life internally and externally.
HRE: How are you approaching the "Great Resignation" and retention issues? Are you mostly focused on benefits, culture—or a different area?
Sullivan: From my experience, I have learned that every organization is different, and I try to take a practical approach when it comes to talent recruitment and retention. Although compensation and benefits are still extremely important, they are no longer the be-all and end-all for today's workers. At the end of the day, employees will stay with an employer if they feel that they are cared for and have ample opportunities to excel in their careers.
At a higher level, we're also seeing that workers want to feel connected to their company's broader value proposition. It's not just about collecting a paycheck anymore, as employees want to feel fulfilled by the work they're doing, the culture they're operating in and the bigger mission of their employer. Part of my role as CHRO is to get to the root of what our business cares about and the problems we're trying to solve in the market, and then find ways to create a culture that attracts people who are aligned.
HRE: Reflecting on your experience as an HR leader during COVID, how do you think the pandemic has impacted your own ideas about leadership?
Sullivan: The pandemic challenged me to be a stronger and more empathetic HR leader. Within just a few weeks of starting my last job, the pandemic completely altered my role. I was suddenly faced with acclimating to my new employer while also creating plans to support our global workforce of more than 200,000 along with their families. This presented me—and the entire HR team—with a unique opportunity to quickly build relationships, create strategies and effectively communicate changes to workplace policies.
---
---
These challenges ultimately resulted in an extremely strong HR function that was able to work together to accomplish one common goal: supporting our people and the business.
HRE: Your HR experience has spanned industries, including academia and retail—have you had to shift your mindset or approach to HR to move among those fields?
Sullivan: Within most organizations, there are typically multiple groups of employees in different functions, with varying needs and aspirations. As an HR leader, you must learn and understand the needs of employees across your company. So, changing industries does not mean you are going from one homogeneous group to another. Each time you enter a new organization, you must assess the needs across the employee base, bringing in the learnings from your previous roles as you plan.
I believe that exposure across industries and cultures has helped to fuel my growth as an HR leader. I'd encourage other HR professionals to explore different industries as it gives you a broader perspective, making you a more well-rounded leader.
HRE: I saw that you were recently chosen as one of Savoy Magazine's Most Influential Black Execs. Congrats! What does that recognition mean to you personally?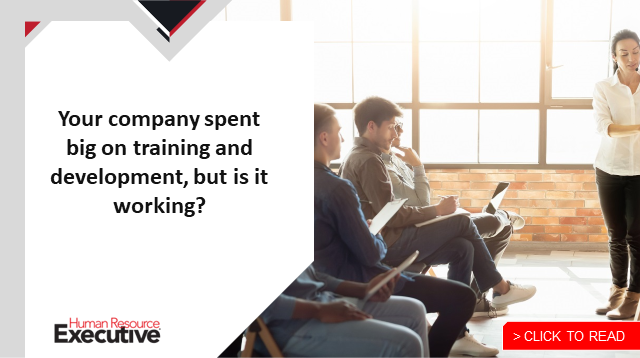 Sullivan: I was very flattered to be included on this list; but it was my mother who was most excited. I originally hadn't told friends and family, but my mother posted it everywhere! This recognition means a lot to me, along with my family, friends and colleagues.
HRE: What keeps you motivated, outside of work?
Sullivan: My children are a huge motivator. I have four children, three adults and a 10-year-old. I wanted to provide a different experience for them as I've grown in my career and give them a well-rounded exposure. Along with my children, travel and reading keep me motivated and are always something I look forward to outside of work.