When you analyze the HR technology market for several years, it becomes apparent that a great deal of the innovations in tech emerges from the start-up ecosystem. It's not surprising since—by the nature of their small size, enthusiasm and hustle—technology start-ups can often move more rapidly and bring new solutions to the market faster than the existing, established technology providers. Fold into this mix the millions upon millions of venture capital investments in HR tech start-ups over the last decade and you have the perfect recipe for innovation, which ultimately benefits the organizations that HR technology companies serve.
While the HR Technology Conference has always been a showcase for new ideas in HR tech, a few years ago we really leaned in fully to highlight the very best in HR technology start-ups, first with the creation of the Start-up Pavilion in the expo—a dedicated space for start-ups and first-time exhibitors to be a part of HR Tech in a very affordable way. And then back in 2018, HR Tech hosted the first annual Pitchfest—a contest where about 30 start-ups demonstrate their solutions in front of a live audience and vie for a cash prize. In just a few short years, Pitchfest has become one of the most popular and anticipated elements of the conference, and this year's version promises more excitement and pressure, as 33 HR tech start-ups will compete over three days.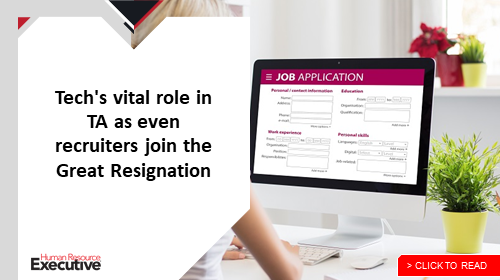 If it sounds like I am "pitching" the Pitchfest, you are correct! I personally find it to be one of the best moments of the conference, and I take pride in being able to host the Pitchfest finals and help hand the winner a giant check. But past the fun of the event, it is also valuable to use events like Pitchfest to get an early feel for new and emerging trends in the HR technology market. So many new ideas are born in the start-up ecosystem, and are demonstrated to a wider audience for the first time at HR Tech, that for HR leaders wondering where to look for new ideas and leading-edge thinking about HR technology, Pitchfest is a must-see event.
---
---
The full list of the 2022 HR Technology Conference Pitchfest participants can be found here, and I encourage you to do what I did: take a few minutes to look over the list and learn a little more about the latest batch of exciting HR tech start-ups.  I can't highlight all 33 companies for you here, but I will shout out two that looked particularly interesting to me. First, Pulse, a solution to help make distributed work better and more efficient by making employees' online status in tools like Slack much more informative and intelligent. And then there's Pointr, a tool that makes connecting and bonding with work colleagues easier and more fun.
These are just two examples of what makes the Start-up Pavilion and Pitchfest so interesting and fun—the chance to see something truly new and to think about how these innovations might make an impact in your own workplace. I can't wait to see all 33 companies pitch, and I hope if you are attending HR Tech, you make some time to visit the Pavilion and take in some of the excitement. See you there!