How can a global manufacturer like PepsiCo access valuable HR data, work product and other knowledge within its enterprise to create effective learning and development programs for its estimated 291,000 global employees?
This common problem for large global enterprises was a challenge for Tom Norman, who oversees training and upskilling for the soft drink and snack manufacturer. His team knew that a key roadblock to fulfilling its L&D mission was that information—often called "knowledge"—was hidden inside PepsiCo's myriad data silos around the world and that they either couldn't find it or didn't even know it existed. This knowledge included documents, presentations, videos, data, frequently asked questions, advice from PepsiCo managers and executives, and much more. Accessing this information could eliminate redundant projects and help with the creation of new initiatives.
Complicating the search for vital business information was the fact that it was often stored on employees' desktop PCs and laptops, where it could be forgotten or lost when an employee resigned or was promoted to a new department.
The company's standard searching practices had to be improved, according to Norman, PepsiCo's digital learning manager, Talent Center of Excellence Europe. "What I'm trying to do is to make it easier for our learners to access more relevant and timely learning content that will supercharge their growth," he said in a recent HRE webinar. "We're always looking for ways to make things easier for people, but we work in a highly matrixed organization."
---
---
To understand the challenges that HR and other business leaders face when they can't find this knowledge, PepsiCo surveyed its employees about how they search for and manage the information they need to do their jobs. The results surprised Norman: 80% of employees said that they would first contact a colleague (via phone, email or instant message) for instructions, guidance or the location of such information. Fewer than 30% said they would start by turning to PepsiCo's more than 30 Microsoft SharePoint web collaboration tools. More than 8 in 10 respondents (87%) said it took them "hours or days" to find pertinent information, and 50% said they rarely found the information they needed.
In response, in 2019, PepsiCo adopted Lucy AI's knowledge management system. The AI-powered "answer engine" scours business information, such as data, files and other sources of knowledge housed in enterprise systems, to deliver answers to the person seeking the information via a web tool or messaging apps like Slack, Teams and Google Chat. For internal purposes, PepsiCo named its Lucy solution "Ada" after Ada Lovelace, the English mathematician considered to be the world's first computer programmer.
PepsiCo considers Ada "a centralized digital platform" designed to "increase our capacity to collaborate and knowledge-share among colleagues," according to a LinkedIn blog post about the project by Stephan Gans, senior vice president, consumer insights and analytics officer at PepsiCo, and Kate Schardt, senior director of global insights, core capabilities, for PepsiCo.
"Ada is making all of us inside PepsiCo a lot more accountable: to senior management, to each other, and, most importantly of all, to our consumers," Gans and Schardt write.
Although Ada has been used for marketing projects since its adoption, Norman and his team deployed the platform this past summer for its first HR initiative: helping them create a digital learning program using information from the organization's many learning and training leaders. Completed in September, the three-month pilot helped eliminate redundancies that occurred when managers in different departments, regions and nations were creating their own learning programs, Norman said.
"We've just had the pandemic and we suddenly had a lot of teams with a big need for crisis management and reprioritization and lots of different teams were going off and making exactly the same thing at the same time because they needed it right now," he said. 
Nearly half of PepsiCo's European HR colleagues logged into Ada to ask almost 300 questions during the pilot. Ada also generated reports about the information that was requested and the estimated time saved searching for it. "Those are pretty good stats for a brand-new tool," said Norman.
---
---
One of the biggest hurdles was teaching PepsiCo employees to phrase their queries in the form of a question instead of typing in keywords like a Google search. "If I came up to you and just said 'leadership,' you wouldn't know what I meant," he said. "Ada was trying, but she doesn't know if they want strategies for [marketing] or strategy settings for C-suite executives."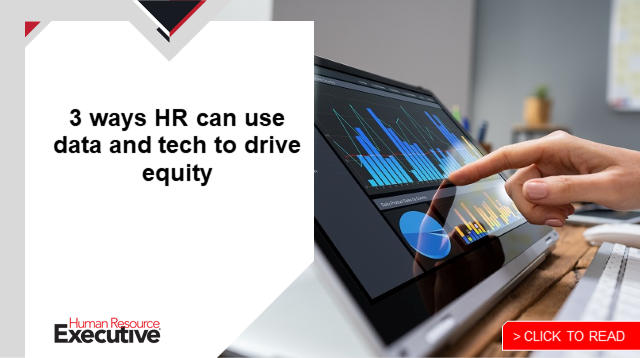 Next up, Ada will be used by the company's L&D, recruitment and employee engagement teams around the world. "You can go to the teams in North America and attach their knowledge repositories or the teams in EMEA or APAC," he said. 
"We look to expand globally because now I can suddenly discover things that the other people in the company are doing," said Norman. "They're really talented and I'd love to see how they are going about their work."
---
Registration is open for HRE's upcoming HR Tech Virtual Conference from Feb. 28 to March 2. Register here.