You've done the hard work as an HR or talent acquisition leader: You've written a detailed and precise job description, activated your recruitment team, performed a series of job interviews either remotely or in person with a candidate, and made an offer. The candidate has accepted, but doubts remain: Will this person be a good fit for their new role?
Enter Searchlight Predictive Talent Platform from Searchlight, a solution that uses data before and after a candidate is hired to assess their fit in their new role and in the overall corporate culture.
The platform analyzes data from a candidate's self-assessment, job interviews, third-party references and other sources and compares it to data gathered from pulse surveys conducted after they start. This data analysis is displayed in the Searchlight dashboard, allowing HR and recruitment leaders to measure what it calls "quality of hire" and helping a company gain critical insights into what factors predict a new employee's success.
"We do this by measuring and providing assessments in analytics that close the loop between pre-hire data and then post-hire outcomes," says Kerry Wang, CEO and co-founder of Searchlight. (Wang will speak at the Women in HR Tech Summit at the 2022 HR Tech Conference in a session entitled "Ethical AI in HR Tech: Reality or Fantasy." Register here.)
---
---
In the pre-hire phase, candidates are invited to sign onto the Searchlight solution to answer some questions and provide their competencies and skills; culture alignment; values alignment; and career aspirations. Once candidates are hired and start work, the tool, which integrates with an organization's HRIS and ATS systems, sends them short pulse surveys at 60, 90 and 135 days of employment to ask how they felt about their recruitment, onboarding and overall engagement with their new job.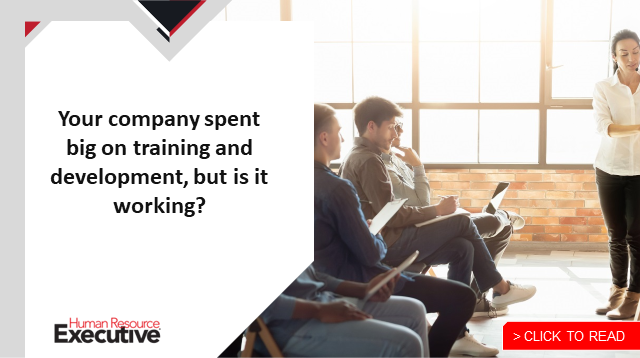 "We don't warn the employer that an employee is a poor fit, but rather help reveal signs and insights that they can identify how well an employee is acclimating or not," says Wang.
For example, the company can intervene and attempt to improve a situation in order to retain an employee. "Maybe there is misalignment between what the employee thought the job was and what the job turned out to be. Or perhaps the employee does not think they are doing a good job in a certain area, but the manager's assessment reveals otherwise," says Wang.
Searchlight creates reports on a candidate's holistic talent story, including their competencies, strengths and weaknesses, cultural alignment and career goals. "We provide a metric called the Searchlight Score that predicts how effective the candidate will be in the role they are applying for at that specific company," says Wang. 
One Searchlight client is digital-mortgage solution provider Snapdocs. According to Chad Herring, chief people officer for Snapdocs, Searchlight.ai's talent intelligence platform helped identify the top skills and characteristics of their high performers to help the company refine future candidate searches.
"Before [using Searchlight], we may easily have spent a year or more gathering data. Searchlight can help us complete those steps 80% faster," he says. "Compared to searching through resumes, LinkedIn profiles, interview notes, completed 360s, structured interviews, exit survey data, ADP data, and crunching regression models by hand, Searchlight's software and analytics is a game-changer." 
[The talent acquisition space is populated with several tools aimed at candidate self-assessment, cultural fit, background checks and more, but post-hire analytics appears to be a fairly new sub-category. Searchlight says its solution went live with its first clients in late 2019.]
Finetuning recruitment as well
The Searchlight solution, according to Wang, can also help HR leaders and TA professionals to address a persistent problem: overly long hiring timelines.
Firms can learn, for example, if their job descriptions are too vague or unrealistic or whether a position requires fewer job interviews to fill the role. The solution also allows recruiters to focus on qualities that result in hiring candidates who better fit the organization and would be more likely to succeed. Its Quality of Hire dashboard, for example, can highlight which managers, recruiters and departments the company should invest in to improve the organization's hiring practices.
---
---
Searchlight clients Udemy, Zapier and Talkdesk report positive results. Learning and development provider Udemy, for example, cut its talent team's time-to-fill from 104 days in 2019 by 40% to about 61 days currently and increased first-year retention by 20%.
"A talent leader can review the dashboard and determine that one specific department should be the focus of a new recruiting initiative given their current Quality of Hire score and the potential impact it could have on that business unit," says Wang.
Speeding up the time-to-hire is a keen focus for employers, especially in today's tight job market. 
"You really can't wait more than 15 days to make a decision on someone," warns Wang. "You need to be better at knowing what you're hiring for and having the best assessments with a good candidate experience." 
---
Techniques and tools for recruiting top talent will be a hot topic at the 2022 HR Technology Conference, set for Sept. 13-16 at Mandalay Bay in Las Vegas. Sessions, including "Develop a Winning Talent Strategy with AI-powered Insights and Upskilling," will provide a variety of insights. Register here.