Whether their organizations are delivering energy, consumer goods or toys that delight children and ruin parents' bare feet late at night, the chief human resource and people officers of Chevron, Walmart and The Lego Group share many of the same challenges. They must provide cutting-edge HR services to tens of thousands of employees, select new HR solutions and find new ways to train and retain workers.
This week, these leaders—Rhonda Morris, CHRO at Chevron; Loren Shuster, CPO at The LEGO Group; and Donna Morris, executive vice president and chief people officer of Walmart—answered questions about how they vet large-scale HR tools, why the next classroom will be held in the metaverse and whether a recession could affect their tech investment. The panel was presented by Josh Bersin, market analyst and a keynote speaker at the 2022 HR Tech Conference, which takes place Sept. 13-16 in Las Vegas. Register here.
The following exchange, which took place at Bersin's Irresistible 2022 conference, was edited for space and clarity. More global HR leaders will share their tech insights and strategies at the HR Technology Conference this fall, including at a mega session titled "How CHROs Are Preparing for the New World of Work" and in a keynote panel discussion with CHROs led by 2017 HR Executive of the Year Lisa Buckingham. Learn more here.
Q: How does your company monitor its attrition rate?
A: Rhonda Morris: Contrary to popular belief that the Great Resignation is happening everywhere, it's actually not happening in our company. We monitor our attrition data in granular detail on a quarterly basis and at the end of the first quarter of 2022, our global attrition was 3.5%. That's the lowest that it's been in the last 10 years. And we look at our attrition by demographic breakdown: by gender, race, ethnicity, job titles. So, our retention is higher. 
Q: We've heard from some technology companies and early-stage startups that they might scale back hiring or even lay off workers. Do you see this widening beyond tech as companies grow concerned about a recession? 
A: Shuster: The Lego Group is based in Billund in Denmark. We're privately held and the company is turning 90 years old in a couple of months. Being privately held means that we're not governed by the public markets, which means that we do not hire or fire. We have never gone through big waves of bringing on tons of employees and then when we don't need them, we let them go. It goes against our principle.
Q: What will be the next HR tech innovation that you'll be implementing in your company in the coming year? 
A: Shuster: We're just about to deploy Workday. We've gone through the last few years of replacing our core HR platform, which is a basic requirement to enable and empower a whole other series of applications and HR services.

On top of that, we have an internal project called Lego University, which has two focus areas. One is to provide customized learning opportunities for individuals depending on skills we either believe they should be cultivating or that they would like to cultivate and develop.
Related: Upskilling is do-or-die, but employees also need a career path
The other part of Lego University will be a talent and skills marketplace to move the right people with the right skills to the right roles and projects. We hope to see more engagement from employees by providing opportunities for them to grow.
A: Rhonda Morris: We completed our Workday deployment in 2020 but one of the things I've learned with the digital platforms is there will never be any platform that fits every single need that you have. Getting organizations [inside Chevron] accustomed to that is one of the takeaways I've had from our global Workday deployment.
We have a digital academy, and skill-building and competency development are critical for us. One of our biggest challenges is centralizing which platforms we use because we're a decentralized organization. What happens when you have a decentralized organization structure is you have inconsistent platforms all over the world. We're in the process of using digital platforms and creating a [skills platform called] ILearn that will aggregate every learning platform that we have. We're trying to create a Netflix-like learning experience for our workforce. 
Related: How Chevron drilled into its HR data to tap new talent
Q: Do you analyze your people data and if so, what insights have you discovered and what changes have you made to your HR offerings?
A: Rhonda Morris: We are doing more and more analytics around people as time goes on. We talked about how do we look at attrition and the number that I shared—the 3.5%—that's a global number. It has to be disaggregated because what you don't want to do is look at this one number and miss patterns. One of the things that we've learned from this low percentage [of employees who leave] is if we disaggregated on a generational basis, we have a higher percentage of employees who are younger with shorter service who are leaving. So, that's a watchpoint for us. 
Q: Why did you choose Workday? 
A: Shuster: Like any other organization, we obviously ran a process with multiple vendors and we decided on Workday in the end. We were looking for a cloud-based solution—most of the solutions out there are cloud-based and we really liked the way in which Workday has an automated upgrade every six months so we're staying fresh with the latest features and the newest applications and services out there.
Q: Are you concerned about the stability of HR startups that may be providing technology to your organization? 
A: Shuster: There's so much money going into HR tech and I cannot begin to tell you how many emails a day I get from different vendors with a lot of interesting solutions. But one of the factors that we look at is to assess the longevity of the solutions out there and we do a financial analysis of how well-resourced and -funded they are but more importantly, we talk to reference clients. Has it been deployed in companies of our scale or bigger? How is it being used? Is the value being created?
A: Rhonda Morris: I would never imagine that Chevron and Lego would have so much in common because essentially we do exactly the same thing. And the question of am I nervous? I'm not nervous right now. I would describe it as a watchpoint for us. We've got all types of different digital roadmaps to monitor, not just the technology.
Related: The workforce of the future, according to Top 100 HR Tech Influencers
Q: Does the metaverse have a future in HR in recruiting and training?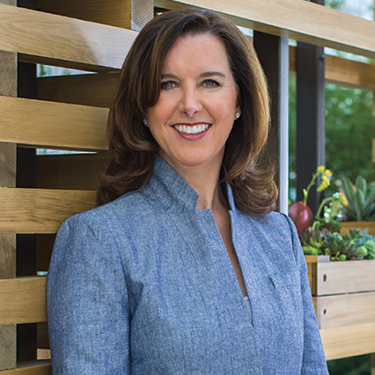 Donna Morris: I believe that there are a lot of use cases. I don't think we're there yet but we're already using virtual reality and adaptive learning in the back of our stores to simulate what the actual store operations are. I think the metaverse absolutely has applicability. I can see it being leveraged for not only recruiting activities but also to bring in our communities. 
So whether that be a community of customers or cohort in terms of associate resource groups, et cetera, as well as being sort of a hangout. When you think about extending the workplace, particularly for employers that have individuals distributed into different locations, that whole ability to create communities I think could be extended. I definitely believe on the horizon that we're going to see more interesting use cases.
Q: What is on your HR technology wish list? Is there a silver bullet that you wish someone would create to solve your HR headaches? 
A: Rhonda Morris: I would like one platform for everything.
A: Donna Morris: I think all of us struggle with an intuitive front end that actually speaks to your culture, workplace and brand. There's so much that can potentially be held within that experience layer for our associates and I don't think any one company is going to get it right. 
But I think that having a front end that can be personalized and leveraged across different modalities and devices and having a rich backend for a lot of data and insights is where all of us are going. I think the front end is actually where it's going to be and the back end will be a proliferation of systems that hopefully will eventually merge together. 
To learn more from leading CHROs and CPOs, register here for HR Tech 2022 in Las Vegas.