Like many HR leaders, Yolanda Seals-Coffield had to adapt quickly in a COVID-19 world: from health and safety protocols to remote work, revamped benefits, mental health and constant communication with workers. Learning to be agile. Be flexible. Be understanding. For the U.S. deputy people leader of professional services giant PwC, it was a host of lessons that came hard and fast.
More than two years into the pandemic, coupled with a slew of other recent international and domestic challenges, Seals-Coffield's focus now is on committing to those lessons for the long haul—realizing that what she's learned shouldn't be temporary but instead should drive her organization in truly reimagining the workplace.
"Necessity is the mother of invention," says Seals-Coffield, one of HRE's 2022 Rising Stars in HR. "One of the things we said really early on is we don't want to lose the lessons that we've learned over the past few years. We don't want to snap back and go back to the way that we were. Shame on us if we don't learn some of these lessons."
For Seals-Coffield and the Big Four firm, embracing change came down to evolving PwC's people strategy to focus on employees and their needs—a process that prioritized one important tactic: listening to workers. PwC continually asked its employees how they were feeling, what they needed and wanted out of the workplace, what benefits they could use. The company asked employees what was working and what wasn't and solicited feedback on programs it was considering implementing.
The result is a new, three-year $2.4 billion people program dubbed My+—announced in May—focused on revamping and enhancing the employee experience, including benefits, wellbeing, compensation and professional development.
Among the aspects of the program, PwC is allowing its 40,000 client service employees to decide "where, when and how much they work." Options include fully in-person, virtual and hybrid roles, as well as expanded options for reduced schedules, paid leaves of absence and the potential to work from anywhere, even internationally. And employees will receive a pair of weeklong companywide shutdowns each year in the U.S. in July and December—on top of other paid time off.
The firm also expanded paid parental leave for all parents to 12 weeks from eight weeks and enhanced mental health help (doubling the number of free visits with a mental health professional to 12 annually and increasing reimbursement percentages for out-of-network mental health support to 90% from 70%). PwC also will regularly review salaries and offer more coaching, leadership and development opportunities.
---
---
"Listening to our people has been key," Seals-Coffield says. "We have to listen to our people, we have to know what they need, we have to meet them where they are. And we have to recognize that there are sometimes things going on in their lives outside of work that are just as important and sometimes more important than what they're talking to you about each day."
The innovation and change spearheaded by Seals-Coffield in a short amount of time is particularly impressive given PwC's size and scope, says Judy Huie, chief of staff for Freddie Mac Human Resources, who was one of HRE's 2021 Rising Stars and is a 2022 Rising Star judge.
Greatest accomplishment: As a proud mother of two daughters, Seals-Coffield says, her biggest achievement—and joy—has been seeing them grow into their own. She calls it "both surreal and inspiring to watch them blaze their own trails" and says she continues to be proud of them and eager to see how their paths will develop.
"Change in general is hard, no matter if you are a company of five or a company of 5,000. For a company such as PwC, it's international," she says. "For them to be able to take that risk and implement some of these changes—and then actually wait to see what are the outcomes of these changes and then tweak from there—that is hugely impressive, especially as it relates to people. Culture change can take years and decades. To do that like they did is amazing."
It's a strategy that Seals-Coffield is confident will help with the latest struggle for HR leaders: the Great Resignation. "We're going to stay competitive from a total rewards perspective; we obviously are going to give our people competitive compensation and competitive benefits," she says. "But we are not going to win this incredible, intense war for talent on compensation alone."
For Seals-Coffield, it's about the whole work experience—being flexible, being supportive, making employees feel seen and valued and appreciated. Enabling employees to feel like they're part of something big, important and purposeful. They are all things that drive Seals-Coffield herself.
It's a lesson borne from her varied experience. Seals-Coffield began her career as an employment lawyer before she jumped into HR. Formerly PwC's chief employment counsel, she led a team of lawyers responsible for advising the firm's people team, the office of partner affairs and the office of diversity.
She also previously served as president of the PwC Charitable Foundation, which supports the people of PwC in times of need and invests in emerging solutions, contributing more than $100 million in cumulative grantmaking and investments. During her time on the foundation's board, she championed diversity and inclusion, education and humanitarian efforts. When she took over as people officer, she took those commitments into the role, making diversity, equity and inclusion "a focal point of everything I do."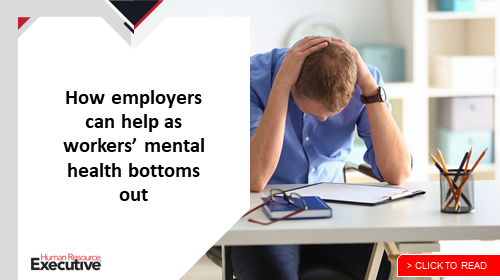 "It's about creating environments for people at PwC, about building on our culture of belonging and fostering a workplace where people can bring their best selves to work," she says.
Her professional background gives her a unique perspective in the field of HR and helps her understand and support employees and their different voices, says Huie. "A leader isn't one that leads from the front or dictates. For her, what she's been able to do in terms of creating opportunities for people and removing barriers and supporting individuals—that to me is a true sign of a leader."
Supporting employees is ultimately what drives Seals-Coffield, who says she's most passionate about bringing talented people together to solve problems.
"Part of that, for me, is creating an environment where everyone can thrive, where they can truly reach their full potential, and be passionate in work and outside of work."
Greatest challenge: Seals-Coffield aims to view challenges as opportunities for transformation. The pandemic, for instance, has pushed PwC to reimagine how it puts its people first and "enable them to do the incredible work that they were brought here to do," she says.