COVID-19 has drastically reshaped every aspect of workplace culture, including employee benefits.
Since the start of the pandemic, scores of smart employers turned to new and enhanced benefits to help employees through a myriad of challenges. There has been a big focus on physical health and safety, remote and flexible working arrangements, mental health, COVID-19 vaccine strategies and incentives, and much more.
Now, as we enter the third year of the pandemic—coupled with the Great Resignation, which is spurring employers to get aggressive on retaining and attracting talent—what's ahead for benefits strategies? The short answer: A lot.
For details, HRE asked several industry experts about what they see coming down the pike. Here's what they said. These topics also will be central at HRE's upcoming Health & Benefits Leadership Conference, April 5-7, in Las Vegas. Register here.
Employee feedback—and lifestyle needs—will drive benefits strategies. "Employee needs and expectations have changed. Tactics implemented prior to the pandemic may no longer resonate with employees. Employers need a game-plan for continuously collecting employee feedback to ensure strategies developed are relevant and enable efforts to attract, retain and engage their workforce. Companies are reshaping the mix and cost of employee benefits as they attempt to meet changing workforce career and lifestyle needs. Companies are now trying to provide employees with lifestyle experiences that resonate with them, like more time off, vacation savings plans or a fringe card featuring different vendors so they can use on something that is important to them, such as Uber Eats so they can have dinner with their family or friends."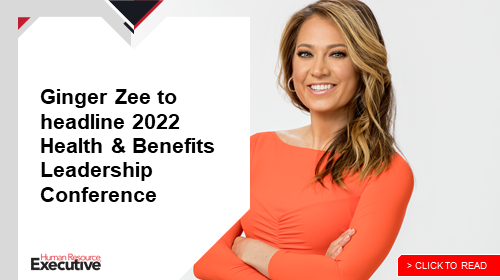 —Rhonda Marcucci, vice president, HR & benefits technology consulting practice, Gallagher
Marcucci will be speaking April 6 during the Health & Benefits Conference as part of a panel discussion titled "The Expanding Role of the Benefits Broker and What It Means for Your Strategy."
2. A renewed focus on physical wellness with remote workers will emerge. "Sitting is the new smoking. There's this belief among companies that in a remote and hybrid world, people take walks during the day, they can exercise when they want to. And that is certainly true for some people. But what you see is for many people not commuting to work and not going into an office, where they walk from their house to the train station, train station to their office and walk around in the building or to their car—or whatever it may be—physical activity has decreased.
"That more sedentary approach for a significant number of employees will lead to short-term and long-term health problems—more diabetes, more heart disease, all those sorts of things, because of less physical movement. That's going to be one of the biggest health and wellness challenges that companies have, especially with their remote workforce. I think there's been a huge focus on mental wellness and those sorts of things over the last two years, but [we're going to] have to double back on physical wellness in programs to encourage people to take steps and get people up and moving."
—Brian Kropp, group vice president and chief of HR research, Gartner
3. Human connection in mental wellness efforts will return. "There's so much around technology because people see that as a stopgap; there are not enough mental health providers. So we address the issue with telemedicine and telehealth and all the technology solutions and apps and apps and apps. And that is the trend, it's helpful, and it's not going away.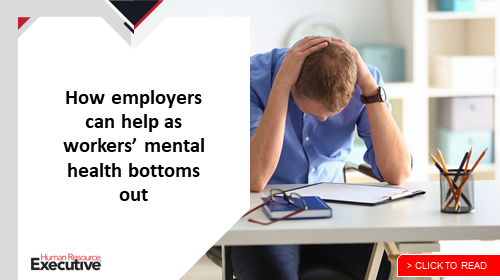 "But increasingly, what I see people are starving for is real life connection and conversations with people. They're Zoomed out. I believe you will see greater results [in mental health] when people are able to have live conversations, whether it's a training experience where people can participate and ask questions to a live person, either in person or online, where they can share their stories and ask for help and hear how other people have provided support or resolution to their issues. It has to be people finding a way to connect with people."
—Cheryl Brown Merriwether, HR veteran and vice president and executive director of the International Center for Addiction and Recovery Education
Brown Merriwether will be speaking at the Health & Benefits Leadership Conference on April 5 in a session titled, "The Missing Piece in the EAP and Benefits Puzzle."
4. Family-focused flexibility will get more attention. "While we are hopeful to move past pandemic issues, and dig deeper into benefits like tuition reimbursement or student loan assistance, or even emergency savings accounts, higher 401(k) contributions or financial education, the reality is most employers must continue to focus on urgent workforce issues that can be summarized as family-focused flexibility. We continue to see remote work and flexible scheduling issues arise, and that need is often fed by caregiving challenges, both childcare and eldercare. We're also seeing demand for information on death and bereavement benefits, and, of course, resilience building and mental health benefits."
—Julie Stich, vice president of content for the International Foundation of Employee Benefit Plans
Related: How employers can help as workers' mental health bottoms out
5. Employers will focus on near-term financial issues. "For very understandable and good reasons, in a workplace context, a lot of our focus on benefits is really on long-term financial security. But the thing that we sort of missed at a high level is that for the majority of workers in this country, their financial life is very much in the present. Short-term issues, volatility and breaking through them—that's really the place [where] most of us are spending our lives, our emotional lives, our financial lives. And yet, if you look at what employers are spending resources on, and historically what they've prioritized, there's not a lot of tight alignment there. And so from our perspective, that creates real opportunity.
"I think we'll see a lot more innovation focused on short-term financial insecurity. And, the role of payroll will evolve with it—where people can check the box where they can enroll in emergency savings, for instance."
—Timothy Flacke, executive director and co-founder at Commonwealth, a Boston-based financial nonprofit
Flacke will be speaking in-depth about financial health strategies at the upcoming Health & Benefits Leadership Conference, being held April 5-7 in Las Vegas. Register here.