In this job market, the best candidates are hard to find, hard to lock in and hard to keep. Nearly half of offer recipients are already considering two other offers, according to research firm Gartner. The monthly quit rate remains at record highs as burned-out employees job hunt. Labor-force participation is challenged as the U.S. population ages. So, to succeed in competing for talent, a key talent acquisition strategy is to adopt a candidate-centric mindset.
A candidate-centric mindset means understanding the needs and preferences of your critical talent segments—which are rapidly changing due, in part, to COVID-19. Companies that win the war for talent will seek to understand how the workforce is evolving and create a consumer-grade candidate experience. And this doesn't just include new hires; adopt the same mindset with existing employees in the effort to retain talent.
Pre-COVID trends gathering steam
Several workplace trends that were in place before the pandemic have escalated and are clearly here to stay:
The "whole self" and the personal brand. Among the younger generations especially, technology and cultural changes have blurred the line between personal and professional. People no longer see who they are at work and who they are at home as separate identities, and that drives a deeper need to bring personal values into their role at work. What's more, millennials and Gen Z want to work for an organization whose values and purpose align with their own. In this mindset, it reflects positively on the individual to work for a company that helps the environment and embraces diversity, for example.
These are the forces behind the rocketing importance of company values. Markers of a company's position on high-profile issues—diversity, equity and inclusion, climate change, volunteerism—are now an important part of a company's appeal.
Enormous interest in growth opportunities. Employees today are keenly interested in growth opportunities. They're looking for pathways to acquire new skills, more pay and more status over time. They're choosing jobs in part because of the growth opportunities at a company—and 80% of job hunters say that growth opportunities are a factor driving their job search, according to a recent survey conducted by insurance firm Prudential.
Transparency through the process. When you place a curbside order at your local big-box store, you get text messages on the status of your purchase. Same with your pizza delivery, your package delivery or your bank transfer. But where is this transparency in the job hunt? For many, applying for a job means submitting an application or resume online but never hearing back or participating in a first interview and never hearing more. Candidates would prefer to understand their status along the way.
The COVID-19 impact on work/life needs
Though the pandemic accelerated all of these trends, it continues to have an even more pronounced effect on work-life integration priorities:
A stronger desire for flex time to accommodate work and life. COVID-19 breached the borders of home life in so many ways—from widespread school and childcare closures to remote-work arrangements. It's no surprise that these dynamics have pushed work/life issues to the top of the list.
This escalating need for weaving personal and professional together could also reflect the widespread burnout among workers. According to Radancy, that trend is most pronounced among younger workers, with 94% of Gen Z job hunters saying burnout is pushing them to search for a new job, compared to 75% of Baby Boomers.
A majority want a mix of remote work. Most employees want flexible remote options to remain in place. However, they don't want to be in lockdown mode—workers also say they want more in-person work or collaboration going forward. Hybrid appears to be the new normal. According to a Microsoft report on work trends, two-thirds of company leaders are considering redesigning workspaces to better accommodate hybrid arrangements.
In public-facing jobs, stress levels are up. Anxiety about COVID-19, disagreements about safety measures, changing norms for how to behave from one region to another or from one day to the next—the pandemic was especially stressful for public-facing roles. It is critical for businesses to track and support the mental and physical well-being of their public-facing employees.
How to meet today's expectations to boost competitiveness
To compete in a tight labor market, consider appealing to the needs and preferences of workers. Here are a few tips to represent your company in a competitive way:
1. Sourcing: Meet job applicants where they are. Consumer websites have gotten easier to use, and candidates increasingly expect that same experience from the application process. At a minimum, they expect to see openings posted on mainstream online job-listing platforms as well as on your career website. For digital natives—Millennials and Gen Z—the only place they want to initially connect with a prospective employer is a mobile device.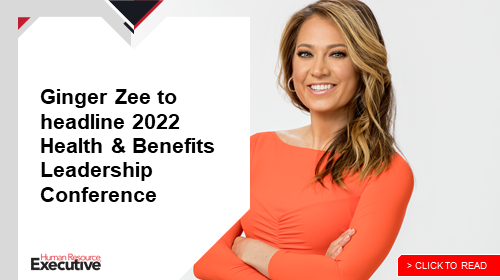 In-person recruiting opportunities are returning post-lockdown. Create onsite relationships and events with community colleges, universities and diversity and community organizations to establish a pipeline of talent. Leverage everyone in your company as a recruiter by providing "talent-spotter" business cards for employees to hand out to potential candidates.
2. Attracting: Mind your brand—with authenticity. It is important to understand candidates' perception of your brand, knowing how much workers care about company values. Just as marketers use Net Promoter Scores (NPS) to continually monitor customer experience, more employers are monitoring their reputation among candidates and employees. Companies are now surveying NPS among candidates during the moments that matter. It is helpful to monitor brand reputation through platforms like Glassdoor or Indeed. These tools are also useful for tracking the reputations of your competitors.
It's also an environment where it's important to understand the impact of your position—or non-position—on social issues. Candidates are researching your brand and seeking to understand your views on climate change and on diversity, equity and inclusion in the workplace. To ensure the authenticity of the messages, leverage the voice of your current employees to share their thoughts on how your company approaches these issues and the benefits of your work environment.
3. Attracting: Address their experience through the entire pipeline. Most candidates never receive a reply when they submit a resume or application to a job. Some could have a great initial response from your HR team, then face unresponsive hiring managers through the interview process.
In this environment, consider the entire end-to-end experience. Ensure recruiters, hiring managers and onboarding teams are aligned to guarantee that candidates have a positive experience throughout the process. For consumer-facing companies, the applicant pool may also be the customer pool—it's a business imperative to leave them with a positive experience, regardless of the ultimate job decision outcome. More than 40% of candidates who have a bad experience will no longer consider buying your products or services, according to The Talent Board.
4. Attracting: Compete on compensation—but not just money. In a tight market, competing on compensation is a must—but pay isn't the only dimension. Look for other ways to appeal to what is important to your candidates, on fronts such as the values and culture of your company, the flexibility of work arrangements, and career growth opportunities.
5. Retaining: Re-recruit your employees regularly. It's always more cost-effective to retain customers than to acquire new ones, and the same goes for employees. Think about how your company culture creates a place where employees feel they can thrive and where they feel supported to achieve what's important to them personally and professionally.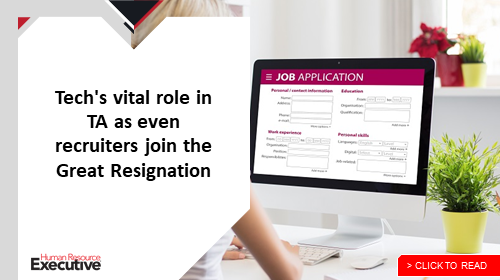 With this "re-recruit" mindset, pay special attention to internal growth opportunities. It's easy to tout internal mobility, but it is difficult to enact. It begins with your company's culture and how leaders view mobility. Managers who promote growth and mobility become talent magnets for your organization.
Consider a final ingredient: Speed
Whatever tools you use to compete in the job market, think of how you can do it faster—maybe even exponentially faster. If you can't compete on speed, give candidates a realistic estimate of the hiring timeline. Remember, half of the candidates you are currently engaged with are entertaining at least two other offers.
The labor market is likely to stay competitive for some time. Think of how you can differentiate from the competition to win the hearts and minds of both candidates and current employees.