Even though 2022 is drawing to a close, problematic people trends like the Great Resignation certainly aren't going away come the new year.
In fact, new research from iCIMS reveals that one in three workers plans to look for a new job in 2023—underscoring that employers need to continuously adapt their talent strategies for the challenges to come.
iCIMS' third annual Workforce Report brings together workforce perspectives from thousands of job seekers, along with insights from HR/business leaders and labor market data from iCIMS' proprietary database.
Overall, the research suggests that HR can expect continued labor shakeups, says Laura Coccaro, iCIMS' chief people officer, and this could be especially tricky given the forecasted economic downturn.
"Some people want to stay put and grow with their current employer, while others will be shopping around," she notes, adding the findings demand a bit of a balancing act for talent leaders: They must continue to enhance employee engagement and retention efforts and take a new approach to recruitment.
"Having the right technology to attract, engage, hire and advance talent will be crucial in supporting the efforts of talent teams," she says, noting it's time for employers to "modernize their approach to hiring and retaining talent," given today's workforce dynamics.
More on this: Career mobility: the new college degree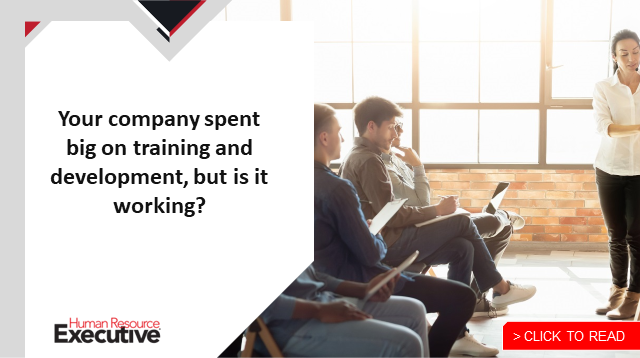 For instance, more tech-fueled internal mobility programs could be a boon for employers seeking to beef up retention. According to iCIMS' study, 70% of workers do not know how to progress in their careers, and more than half think it's difficult to find and apply to open jobs internally. This clearly indicates that it's up to employers to better define career development if they want people to stay and grow within their company, according to Coccaro.
---
---
"The new year presents a good time to reset internal mobility programs, advancement opportunities and skills development to help employees build a long-term career path, before they pursue new opportunities externally," she says.
Internal talent marketplaces, for instance, are a way to help employees explore and apply to open roles, expand their skill sets, take on new projects and build their career path. They "eliminate the unknown" and give employees more ownership over their careers—and, with the right tech, that can all happen with the "click of a button."
Employers seeking to enhance internal mobility should evaluate the experience provided to external candidates and mirror that for existing employees. In short, she says, "be authentic in communicating role expectations, share stories and videos of real employees across various roles, provide an easy application experience and use technology in your favor to recommend relevant roles and projects based on skills and experience."
Learn how technology is being used to promote internal mobility at the upcoming HR Tech Virtual Conference, Feb. 28-March 2. Click here for more information or to register.
It's also key to provide an "even playing field" for employees looking to advance within the company, Coccaro says. Notably, more than half of the respondents said they believed they were more likely to be promoted working in-person than remote, a belief more commonly held by women.
If flexibility is core to a business, all employees must be treated fairly and equally and given the same opportunities for advancement, regardless of where they work, she says.
"If flexibility is not an option at your organization or will impact performance, be authentic in communicating workplace requirements so candidates and employees know what is expected of them," she says.
While reskilling or internal mobility efforts are within employers' control, other factors like rising inflation aren't, yet they are certainly primed to play a role in workforce trends in 2023. According to iCIMS, nearly 80% of workers do not feel secure professionally or financially, a finding Coccaro calls "staggering."
Yet, employers can take steps to assuage some of that uncertainty.
"While we can't give employees 100% certainty, what we can do is be transparent about business performance, proactively communicate the company strategy and lead with empathy to establish trust," she says, adding that employers must do their part in ensuring all employees have clear career paths and are engaged and supported.
"If we rethink skills and focus on internal mobility and learning programs, we can build strong teams for the future and get the right returns for the business while providing employees with the career opportunities they want," she says.