More than 500 veterans and military spouses earned their commercial driver licenses and received multiple job offers thanks to a partnership between recruiting technology firm Indeed and the Hiring Our Heroes Initiative, a U.S. Chamber of Commerce foundation. The initiative aims to help U.S. veterans find employment through a tailored truck driving training program, and so far more than 500 employers are connecting veterans and their families with high-demand, high-paying transportation careers according to Indeed.  
"We focus on removing barriers for job seekers, which is one of the key components of this program," said Matthew Jensen, senior director of government relations and public policy at Indeed, in a news release. "For a lot of job seekers in the military veteran community, transitioning from military service to the private sector can be difficult. We see this as a great opportunity to help facilitate that transition."
---
---
Partnership
Background and ID verification provider Sterling is partnering with digital identity company Yoti to streamline background checks and expand both firms' digital identity solutions. The partnership will provide HR and recruitment leaders with a digital identity verification workflow that is integrated into the hiring process. This allows employers to take an "identity-first approach," where a candidate's identity is verified before completing other background checks and before being hired, according to claims from both companies. "This partnership will provide our clients with an exclusive, fully-integrated digital identity solution that will streamline and simplify identity verification in hiring processes and improve the accuracy of background checks," said Josh Peirez, Sterling CEO, in a news release.
---
Learn more: Hiring solutions and strategies will be a key topic at HRE's upcoming HR Tech Virtual Conference from Feb. 28 to March 2. Register here.
---
Funding
People-enablement platform Leapsome opened its first U.S. office in New York after securing $60 million in Series A funding last spring. Co-CEO Jenny Podewils will move from the company's Berlin headquarters to grow the U.S. business, which generates 20% of its sales. "The U.S. software market is the largest in the world, and companies here are already focusing more on the potential of the people enablement category than in the European market. Now, with our team on the ground in NYC, we hope to significantly increase our market share and continue to scale Leapsome into a global brand," Marc-Alexander Vetter, head of U.S. expansion at Leapsome, said in a news release. The company offers goal-setting and performance feedback to measure engagement, learning and development. It counts Spotify and Sony Music as clients.
Frontline worker solution Beekeeper raised $50 million in Series C funding after more than doubling revenues since the start of the pandemic. Beekeeper plans to use the cash to grow and invest in product development. "The disconnect between employers and their frontline employees is at an all-time high, causing staff shortages and burnout that comes at a hefty economic price," Dr. Cristian Grossmann, co-founder and CEO, said in a news release. "Our mobile-first, frontline success system connects workers to the people, processes and information they need to be productive, engaged, and safe at work." This round of fundraising brings Beekeeper's total funding to more than $100 million. 
Financial wellness platform Brightside raised $33 million, bringing its total funding to more than $75 million. This investment will support the company's growth and platform enhancements efforts, which include adding AI capabilities to its solutions. "We have added financial urgent care and financial primary care to wellness to meet people where they are to measurably improve the financial health of working families. With this funding, we'll be able to expand our offering to more employers and families," Tom Spann, CEO and co-founder of Brightside, said in a news release. Company representatives say the firm is on track to grow nearly 10x year-over-year in 2022 and plans to hire 200 employees in the coming year.
New Products
Data analytics provider Equifax has made its application programming interface available to work with iCIMS, Jobvite, PageUp and SAP SuccessFactors solutions. The API will streamline employer access to Equifax's compliance center, according to an Equifax news release. "With the introduction of these new Equifax APIs, we can provide one-click access to our Compliance Center platform from within a customer's existing core HR technology stack," Maria Hayes, senior vice president, digital and experience at Equifax Workforce Solutions, said in the release. "This helps expedite the employee onboarding process, which can support a better experience for the employee as well as efficiencies for the HR team."  
---
---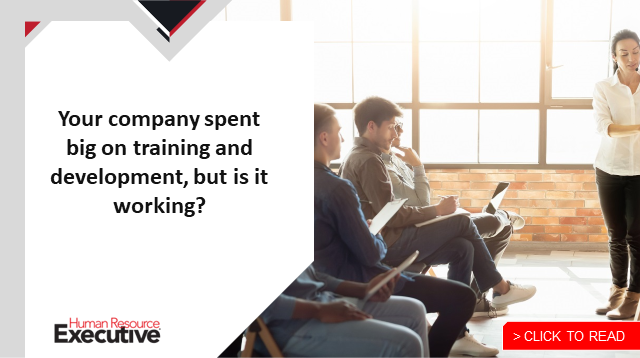 Global learning technology provider D2L launched D2L Brightspace Creator+, which enables employers to create digital course content using workflows integrated into Brightspace. The features of Creator+ include templates for building mobile-friendly content, a Practices tool for keeping employees engaged, a Content Styling tool for creating a uniform look and feel, and interactive elements that do not require expert coding. "Each year, we demonstrate our commitment to supporting learning and create tools that are highly accessible and easy to use for everyone, everywhere. Creator+ is purposefully built, in partnership with educators and learning design experts, to support the development of better learning experiences," said John Baker, president and CEO of D2L in a news release. 
---
Registration is open for HRE's upcoming HR Tech Virtual Conference from Feb. 28 to March 2. Register here.