HR professionals pour countless hours into crafting initiatives designed to
transform employees' thinking and inspire action in areas like diversity and inclusion,
onboarding, employee wellness and learning and development. Unfortunately, these
programs often aren't as effective as they should be: According to Enboarder research, 65% of employees said they have not changed a behavior or opinion because of an HR initiative in the past 12 months.
With employees clearly uninspired by or unaware of their organizations' current HR offerings, it's time for HR managers to improve their best practices. Effective HR programs can mitigate the risks of employee burnout and turnover—and they are crucial during this period of the Great Resignation. To encourage participation and boost retention, business leaders and HR managers need to activate their people through personalized engagement and outreach.
4 inefficiencies of HR programs—and how to improve them
Several factors contribute to an HR program's lack of efficacy. By identifying and understanding these factors, you can better understand how to engage your people and improve the effectiveness of your HR programs.
1. Communication is poorly timed: Employees feel bombarded by an onslaught of
notifications, from Slack to email, throughout their workdays. An impersonal mass email
from HR about L&D offerings isn't enough to cut through the noise and inspire workers to
take action. In fact, the top reason employees skipped HR tasks in the past 12 months
was because the notification was buried. However, respondents also said a timely
reminder would encourage them to respond. With a well-timed and personalized nudge,
you can motivate employees to engage with your HR programs and tasks.
See also: How LMS platforms can help solve 5 employee engagement problems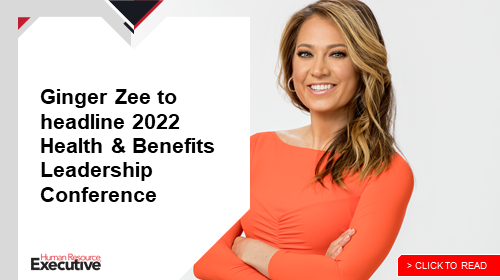 2. Human connection is lacking: Human connection is key to employee and
organizational success. Without it, employees often feel lonely, which can lead to
burnout. To motivate action, you need to foster genuine connections with thoughtful
communication across your organization. Managers play a vital role in this charge;
they have the power to create the human connections and collaboration that help HR
initiatives succeed. By consistently coaching your managers, you can empower them to
start conversations with their teams, encourage participation in HR programs and ensure
positive relationships form. Considering that 82% of employees say they're more
motivated to work on a project and/or program when they feel close to the team, creating
a supportive environment that prioritizes human connection and interaction is
essential to the success of your HR programs and, ultimately, your organization.
3. HR programs are unengaging: If your HR programs are uninspiring or not designed
with engagement in mind, chances are your employees won't feel motivated to attend or
participate. Let's use L&D programs as an example: A Zoom presentation with a speaker
who lectures participants for an hour or a slideshow devoid of interaction is not enough.
Instead, leverage the power of personalization to encourage participation. With more
interactive L&D opportunities tailored to employees' specific needs, you can boost
participation numbers and engagement. For example, you can send out personalized
emails to employees recommending courses and resources relevant to their specific
roles.
Related: Buckle up, HR: L&D is about to get really exciting
4. Friction needs to be reduced: Hybrid work has created confusion for many employees
as they navigate the frequent transition between two workplaces—at home and in the
office. This new and changing environment often makes it difficult to complete even
the most basic of tasks. In fact, almost half (43%) of hybrid workers say that, since March
2020, they've abandoned a task because they couldn't remember a password or couldn't
access the device where a password was saved. To prompt more employees to take
action on your HR programs, ease the process and create frictionless experiences. For
example, dull and drawn-out onboarding programs aren't inspiring and rarely result in
meaningful action; employees want bite-sized offerings that fit seamlessly with their
workloads and don't add to their stress. Easily accessible and digestible programs help
new hires feel more engaged and connected with their work and company, which
contributes to a positive onboarding experience and reduced turnover.
Purposeful programs drive people activation
Motivating your employees to take action on HR initiatives can be challenging, especially when many employees find HR tasks overwhelming on top of other job responsibilities. But when the job satisfaction of your employees is at risk, engaging and personalized HR programs are critical to nailing the employee experience. Activate and inspire your employees through well-timed notifications, personal connections and frictionless, meaningful experiences—and benefit from high engagement with your HR programs.